It's one thing to be good at something, and another thing to be the best. Aquascaping has gone past the limit of being just a hobby, it has become a valued art. This post is trying to help you find out how to win an aquascaping contest, by touching subjects like basic aquascaping technical and layout conditions, the importance of photography in aquascaping contests, and listing the basic aquascaping judging criteria while exploring what aquascaping judges are after when judging planted tanks.
Aquascapers who are enthusiastic enough about their passion often try their luck in aquascaping competitions. It's a natural course of things: when you do something you love and you enjoy it, you want to show it to others and you want your work to be appreciated. When you become this good at aquascaping, why not?
What judges want to see in an aquascaping contest is an excellently executed tank, with good design principles that also has that wow factor that sets it apart from the others in the competition. Also, keep in mind that judging an aquascape is close to judging a work of art. You need to pay attention to details and you need to be innovative without becoming gimmicky.
Give Judges the WOW Factor
Imagine that aquascaping contests judges sometimes have to pick the best tanks out of hundreds of entries. What do you think helps them make up their minds?
They get hundreds of photographs of various types of aquascaping layouts, it can't be an easy job, however, aquascapes that immediately draw their eyes in a positive way and make judges linger over them are preferred. Give them the wow factor! Also, always remember winning tanks should not mimic what's been done before. So be original and bold!
Furthermore, never forget that ideally, the best ranked tanks are technically perfect, apart from also having that unique appearance that catches the eye.
The Importance of Good Quality Photography in Aquascaping Contests
No matter the type of aquascaping contest, the quality of the photography for your entry pictures is very important. Not many people take this aspect seriously enough.
It's not sufficient to have a magnificent aquascape layout if the photographs you've taken don't do it justice. It's also better to submit more than one photo of your tank, because it helps the judges fairly evaluate your aquascape.
Aquascaping Judging Criteria
Every aquascaping contest has a set of rules when it comes to the judging criteria. Make sure you do your research before entering a contest like this, see what their requirements are and do your best to comply.
Remember judging standards differ a lot and judges are also quite subjective. Some judge based on purely aesthetic reasons, others on the quality of the planting and plant growth. Keep this in mind and have lots of fun while building and planting your tank. It's very important to give it a personal look.
Here are some things judges always take into consideration when judging a planted aquarium competition:
1. Artistic Impression
Composition/ Layout design

: Judges look for overall balance and harmony in a tank. Visual balance is secured by diligent use of colored plants and hardscape materials, all arranged in a harmonious way, avoiding space gaps, distracting shadows or a feeling of confinement.

Creativity

: This is the part that sets your tank apart from the crowd. Judges are usually looking for creative layout, innovative use of plants, hardscape and other visual elements, as well as special finishing techniques for the final photo (eg. ingenious lighting effects).
2. Aquarium Conditions and Aquatic Plants Health
Special attention is given to how plants grow and look. Aquatic plants should be grown to their full potential, so that they maximize their color, density and texture. Judges are always on the hunt for signs of unhealthy plants, like stripped stalks, faded leaves or algae smothered leaves.
3. Use of Hardscape (Driftwood and Aquascaping Rocks)
The final appearance of the tank should look harmonious. Hardscape material should be chosen properly, so that it appears naturally integrated with the plants and layout design.
4. Aquarium Fish and Invertebrates
The judging eye is searching for tanks with appropriate selection of fish and inverts. There should be a balance between the fish and the layout design; the fish should look comfortable and natural in the aquatic habitat. Special attention should be given to the way in which they are photographed for contests. Schooling fish are usually photographed in schooling formation while solitary fish should be photographed at best angle.
Most Important Aquascaping Contests that Exist Today
The International Aquatic Plants Layout Contest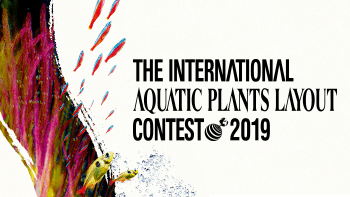 Put together by ADA, the International Aquatic Plants Layout Contest or IAPLC, is the most important international aquascaping contest.
With a great number of participants from around the world, in 2013 there were 2164 applications from 57 countries. You can see all the 2013 rankings here.
At the end of each contest, the IAPLC publishes a booklet containing pictures of all the entries submitted.
Among the jurors of the IAPLC we find great aquarists like:
Takashi Amano (Japan)

– former CEO of ADA, author, photographer and a true pioneer in the aquascaping hobby

Jeremy Gay (UK)

– editor of UK's leading aquatic magazine, Practical Fishkeeping

Friedrich Bitter (Germany)

– editor in chief of Aquaristik, the biggest Aquarium magazine in Europe, and Caridina, a magazine dedicated to boneless animals in the freshwater

Karen Randall (US)

– experienced aquarist, author and international speaker on aquarium subjects

Sergei M. Kochetov (Russia)

– ichthyologist, former contributing editor of Russian aquarium magazine, Аквариум
The application for the 2014 edition is now open and it will close on May 31, 2014. The grand prize will be JPY1,000,000 (9556 USD). You can submit your aquascape on their website.
AGA Aquascaping Contest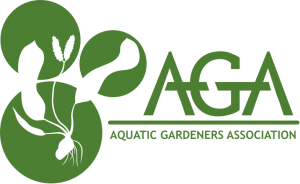 One of the most prestigious aquascaping contests is run by the Aquatic Gardeners Association, an international nonprofit organization of aquatic plant enthusiasts.
Their online aquascaping contest has been going on for 14 years now. Check out the latest 2013 results here.
CBAP – The Brazilian Aquascaping Contest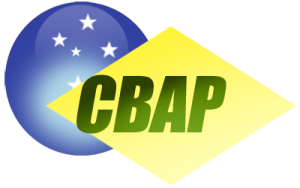 Taken from their website:
The Brazilian Aquascaping Contest or CBAP is a contest created by Aquarismo Online [AqOL] Portal. Its first edition was in 2004, currently the most important aquascaping contest in Latin America. Besides its huge representativity in Brazil, CBAP is one of the first aquascaping contest worldwide, behind only IAPL Contest created by ADA from Japan and AGA Contest created by Aquatica Gardeners Association from the USA.
Since its creation, the contest grows every year. In 2012, it confirmed its position in the international calendar of aquascaping contests, getting international entries in a specific foreigners category.
In 2010, the CBAP overcame the virtual world with the publishing of its results in a annual awards celebration. This results are kept in confidence up to that moment. After this publishing, the results are shared in the official contest website, social networks and a lot of aquarium websites that follow the CBAP along the year.
In 2013, the annual awards celebration was named EBA (Aquarium Brazilian Convention) and gathered not only aquascapers but also aquarists from different fields among freshwater and saltwater hobbyists. At EBA the are lectures, workshops, mini courses among others for aquarists, a true brazilian aquarium party! The first EBA edition was held in Campinas city, since then, every year, after a careful analysis, a brazilian city is chosen to be the EBA party host.
More info on their website.
IIAC – ISTA International Aquascaping Contest (Taiwan)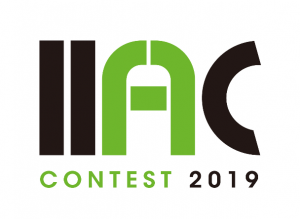 Taken from their website:
ISTA is one of the most well-known Taiwanese brands in the world, and we consider ourselves as the leader in the aquascaping field. Promoting aquascaping is always one of our missions.
Taiwanese hobbyists have won many awards in several world-class competitions, so we feel the need of hosting an international aquascaping contest in Taiwan. ISTA International Aquascaping Contest is the very first time Taiwan launching a worldwide contest, which opens to everyone and free of charge.
More info here.
GAPLC – German Aquatic Plants Layout Contest (Discontinued)

This European aquascaping contest is organized by ADA Germany GMBH and has now come to it's second edition, called 'Who is the best European aquascaper?'.
Participation is free and you can submit your aquascape to 3 categories: Nano, Standard and Wabi-Kusa (for the first time), the deadline for submission being 31st of August 2014.
Prizes consist of materials from aquatic brands like: ADA, Tropica, Aquadeco and Dähne Verlag, with a total prize pool worth more than EUR 7.500.
The judges for 2014 edition are:
Takashi Amano (Japan) – Head of jury, Total Impression
Ralf Gerlach (Denmark ) – Plants, Wabi-kusa
Born in Berlin in 1980, with an experience of 6 years in the aquarium hobby, Ralf works for Tropica Aquarium Plants since 2007
Philipp Gardemin (Germany) – Creativity
Born in 1970, he's an editor for the magazines Aquaristik and Caridina
Oliver Knott (Germany) – Total Impression, Wabi-kusa
Born in 1972 in Germany, Oliver started as a retail dealer salesman in a pet shop. He's probably the best known professional aquascaper in Europe but also well-known overseas for his unusual and sometimes risky aquascapes
Jurijs Jutjajevs (Germany) – Total Impression, Photo, Wabi-kusa
Creative director of the online community aquascapingworld.com and editor of the same called magazine, official partner of ADA Germany and owner of the Aquascaping Company
Viktor Lantos (Hungary) – Photo, Wabi-kusa
Viktor is a professional aquascaper, founder and managing director of Green Aqua – ADA Hungary, founder and administrator of the Hungarian Aquascaping Scene – akvakertesz.hu and of the Hungarian Aquascaping Contest
You can find more info on their website (discontinued).
EAPLC – European Aquatic Plants Layout Contest

Goals of the EAPLC Contest:
Fostering the trend of Nature Aquariums and Aquascaping within Europe and Inspiring more young people to take on the hobby of a Aquaristics.
Promotion of the partnership and exchange between European Aquascapers
Hungarian Aquascaping Contest

This contest is held once a year and the jurors are 3 known hungarian aquascapers: Neder Attila, Balázs Farkas and Viktor Lantos.
More info on their website: hac-aquascaping-contest.com.
IBAC – International Balkan Aquascaping Contest (Discontinued)

Bulgarian aquascaping contest which had in the jury world known aquascapers like Oliver Knott (Germany) and George Farmer (UK).
The Great Indian Aquascaping Contest

An annual national aquascaping awards show which recognizes India's best aquascapers in many different categories. More info here.
Romanian Aquascaping Contest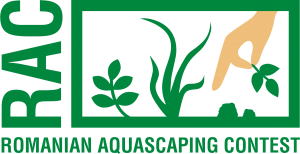 The Romanian Aquascaping Contest is at it's first edition and hoping to become an early competition starting with 2014. You can submit pictures to one of the following 3 categories:
Planted Aquariums
Cichlid Aquariums
Reef Aquariums
The total value of prizes amounts to over 1500 euros and lucky winners will receive plant fertilizers, lighting bulbs, external filters and many other aquatic goodies.
The jury comprises of well known romanian aquarists like: Alex Veres, Radu Carburean, Lucian Cumpata, Lazar Ginel, Ricardo David and many others.
The submission period starts on May 1st and ends on June 30. The month of July will be reserved to the judging process and in August the winners will be presented.
More info here.
In the end, remember that the most important part of aquascaping is not winning a competition, but rather how much you have enjoyed the process of working with your aquascape. Apart from complying 100% to a set of rules within an aquascaping contest, do what you love first, because your own feelings about your work and passion are what matter most!
Enjoyed this article? Spread the word by sharing it with your friends!